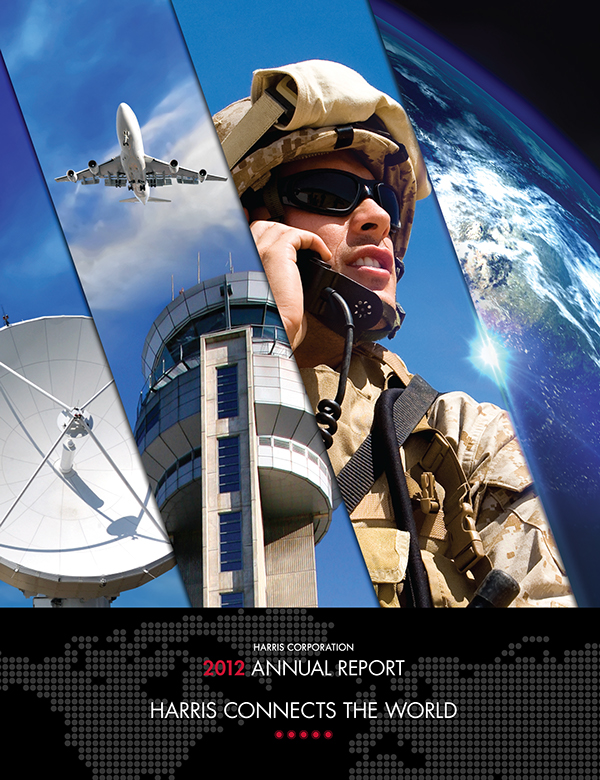 Harris Annual Report 2012
Cover concept
Company PowerPoint guidelines
Poster
Harris Interactive Legacy Touchscreen
Stainless Steel Line Art
Data Sheet
Presentation Cover
Ad
Ad
HBX Poster
Touch screen
Cover Concept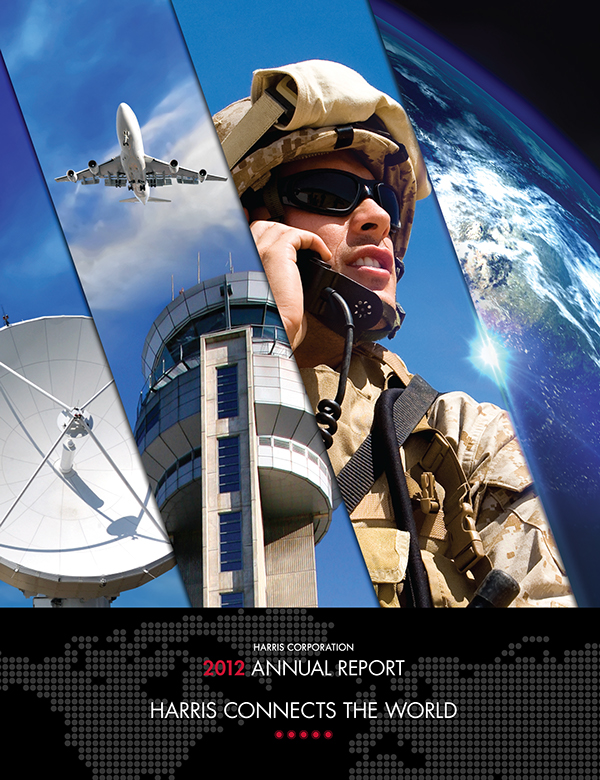 Harris Annual Report 2012
I designed the cover for the annual report in 2012. This design would also become the standard for the companies PowerPoint covers, still being used (with tweaks here and there) today.
Cover concept
Concept for the investor briefing book.
Company PowerPoint guidelines
It's not all about creating cool art, a good portion of the job is about protecting the companies brand. This is a small portion of the guidelines I created for the companies PowerPoint presentations, internal and external. Not everyone follows it 100%...BUT THEY SHOULD!
Poster
Poster created to help promote company awareness in Washington, D.C.
Harris Interactive Legacy Touchscreen
Touchscreen menu. Each decade is linked to a short video that gives a brief overview of Harris accomplishments for that decade. The background and buttons are animated in final version.
Stainless Steel Line Art
Line art that was laser cut into a stainless steel wall. The wall sits behind the touchscreen displayed earlier.
Data Sheet
Example of one our companies data sheets/brochures. These highlight a particular product or service we provide.
Presentation Cover
Cover slide used for a employee facing presentation.
Ad
An ad. I designed it. Mmmm...I had to make various sizes based on the magazine it was running in. Oh, and web ads/banners too. I could have just said it was an ad campaign.
Ad
A 1/3 page ad I designed.
HBX Poster
Touch screen
Touch screen used in our Customer Briefing Center.
Cover Concept
Concept for the investor briefing book.
1
2
3
4
5
6
7
8
9
10
11
12
13
·
·
·
·
·
·
·
·
·
·
·
·
·